Is this the poster for the new Judd Apatow flick?
1) Arizona Diamondbacks
2) San Diego Padres
3) Los Angeles Dodgers
4) San Francisco Giants
5) Colorado Rockies
Looking Back
I don't know what the hell to make of these teams. Last year I predicted the Dodgers to finish first (they finished third) and the Diamondbacks to finish last (they finished first). I didn't accurately predict where a single team would finish in this division. Having said that, I predicted this division as well as any other divisions in baseball. Huh? Well I may not have predicted their final record accurately, but what I said about each team was almost dead accurate, with the exception of missing on how good Arizona's rotation would look. I predicted returns to stardom for Matt Kemp and Justin Upton (2nd and 4th in the MVP ballot, respectively). I tabbed Clayton Kershaw as my player under 25 to watch and he won the Cy Young. I predicted that Aubrey Huff and Andres Torres had fluke seasons the year before and because of that they and Miguel Tejada would submarine the Giants' playoff chances despite the second best rotation in the league. I even predicted Cameron Maybin's break out and Willie Bloomquist landing and failing in the lead off spot. Even with almost everything going exactly as I said (save for the D-Backs not pitching and Ubaldo Jimenez having a great year again), I utterly failed in predicting this division. I fear I will make the same mistake this year...
Looking Ahead
Honestly, I feel more uncertain about picking this division than Joe Black would before a surgery to remove his third ball. I like the D-Backs offense to do about what they did last year. I don't see why Upton can't improve on his season and they still have solid hitters in Stephen Drew, Miguel Montero, Chris Young and Paul Goldschmidt. It is anyone's guess what journeyman Ryan Roberts will do following his surprising year, but they added Jason Kubel to give the offense a slight boost. What I don't quite get is why the team would not focus more on their defense to back up a pitching staff that, besides Ian Kennedy, does not strike out a lot of batters. Gerrardo Parra was a third center fielder for this team, but he will now be on the bench behind the lead-footed Kubel. Goldschmidt and Roberts aren't exactly Keith Hernandez and Brooks Robinson either. Add in the fact that the team out performed their run differential by six wins, and I don't feel good about this pick at all. But they did win their division by 8 games and I expect the second place team from last year to be worse.
SLEEPER ALERT!!! SLEEPER ALERT!!!
If you want a team that could surprise this year it is the San Diego Padres (not the Nationals, Marlins, Royals or Blue Jays). Some facts in their favor:
2 seasons ago they won 90 games
Last season they under performed their run differential by 8 wins
Added Carlos Quentin and Yonder Alonso at positions that performed terribly for most of last year
While they lost their best pitcher Mat Latos, their ball park should make some mediocre pitchers look pretty good in his stead including the volatile Edinson Volquez and 27 year old Corey Luebke
None of the other teams in this division look to be all that good
So that's my best bet for a sleeper this year. I could see them win this division actually. Or they could be horrible. God I hate this division.
The Dodgers get the 3rd spot simply because they have the best hitter and best pitcher and were a little better than you probably realized last year. It took them time to shake off the negativity of the McCourts, but Kemp and Kershaw kept them respectable throughout the year. Since the Dodgers didn't make the playoffs, Kemp was denied the MVP award, but I don't think people realize how great his season was. In addition to 39 homers and 40 steals, he played very good defense and got on base. According to Baseball-Reference, he had the 46th best season of any player under 30 by Wins Above Replacement. Unfortunately the rest of his teammates aren't very good so sports writers didn't think he was as valuable as the guy who played with Prince Fielder, Yovani Gallardo, Shaun Marcum, Zack Greinke and John Axford. If anything, the Dodgers added downgrades in a lot of spots so 3rd is as high as I think they will finish this year. And still, Frank McCourt.
What the hell are the Giants doing? Are they just cool with the 1 World Series? That was enough for Tim Lincecum and Matt Cain and now Madison Bumgarner? They have 3 of the best pitchers in the National League, none of whom is older than 28 and their big offensive addition this year is Melkey Fucking Cabrera? This team had the worst offense in the National League and they added a mediocre outfielder coming off what was by far his best season? Why would Cain want to stay beyond this season? Why is Brian Sabean still employed? Why am I getting so fired up about the Giants?
You could seriously flip my predictions over and have that be how this division turns out this year. The Rockies could field a strong offense led by Troy Tulowitzki and Carlos Gonzalez. But I think their pitching will really struggle this year. I was ready to make this team my division winner until I looked at the depth chart. Jeremy Guthrie in Coors Field? They may have to keep the balls in a pool before the game instead of a humidor to keep them in the park. And he is their number 2 pitcher. Besides Tulo, Marco Scutaro is the second youngest at 36. Casey Blake and Todd Helton are both 38. They added Michael Cuddyer to the outfield, but I find him to be one of the more overrated players in the game because people give him too much credit for his intangibles. The one saving grace could be rookie pitchers Alex White and Drew Pomeranz busting out in spring training, earning rotation spots and carrying the rotation through the year. But if you think it's safe to rely on not one but two rookie pitchers then I've got a bridge I want to sell you. Or something like that.
Player to Watch Over 35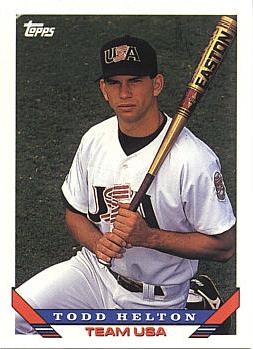 Todd Helton, 1B, Rockies, 38 years old
Helton is going to make for a very interesting Hall of Fame case. His career was very obviously helped by Coors Field (1.071 OPS at home, .869 OPS on the road), but at some point we have to give some credit where it is due. A 1.071 OPS over 15 seasons is still an amazing feat. His power dropped pretty dramatically after the implementation of the Coors Field Humidor (49 HR in 2001, 30 in 2002), but he has still posted a .939 OPS in the 10 seasons since then mostly thanks to a ridiculous .424 OBP over that time. He has always been a good defender, albeit at first base. Some of his top comparables include Hall of Famers Johnny Mize and Orlando Cepeda, but they also include borderline candidates Larry Walker, Edgar Martinez and Will Clark (also Jeff Bagwell, who is technically borderline but only because sports writers are very ignorant). In career Wins Above Replacement he is surrounded by other borderline guys like Keith Hernandez, Buddy Bell, Dick Allen and Graig Nettles. The best comparable to me is Walker, just because he shares the Scarlet C (for Coors Field) with Helton and is not gaining much traction despite strong evidence that he was great outside of Coors as well. Helton has two more years on his deal and though he does not play full time anymore he posted a decent season last year. Two more of those and maybe they will be enough to change the BBWAA's mind...but I doubt it. "Thinking outside the box" is not a requirement for entry into that little club.
Y-Factor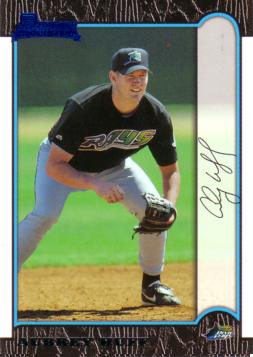 Aubrey Huff, 1B, Giants and Brandon Crawford, SS, Giants
That anger over the Giants has not subsided yet. Imagine if I had a reason to be angry with my favorite team? I do? Oh shit. Anyway, the team had the worst offense in the NL last year and had two spots where they could make huge upgrades. Huff had a good not great year in the Giants' World Series year so they gave him a 2 year deal. He responded by posting a .306 OBP in the middle of their lineup. Brandon Crawford took over for Zombie Tejada and put up a .288 OBP. But, um, he's young so I guess that's nice. Now I shouldn't get so mad with the team because the Free Agent market was weak in first basemen and short stops and they don't have any internal options. Wait, what? That's right, the strength of this market was first basemen and short stops AND they have an internal replacement in Brandon Belt at first. I understand not going after Pujols or Fielder because they had Belt in the wings. But how could this team not sign Jose Reyes, Jimmy Rollins or Rafael Furcal? Yes they all come with risks, but good god. A .288 OBP in an already shitty lineup? I I am Matt Cain next year, how can I not sign with the Red Sox or another team with even a mediocre offense? It's like they got so mad at the Bonds/Kent era that they hate offense now. If these two are the starters for the majority of the season, the Giants have no shot at the playoffs.