1) New York Yankees
2) Boston Red Sox
3) Tampa Bay Rays
4) Toronto Blue Jays
5) Baltimore Orioles
Explanation:
Nothing gives me less pleasure, not even a frontal massage from a 6'5" Swede named Ulf, than predicting the Yankees to win the division once again. The only thing I can dream on is that this will be a great jinx of their success, but I don't think I have that kind of power. Yet. There is just no denying the superior talent level of this club this year. Let's address the elephant in the room for this team first, and that is its age. The core of Jeter, A-Rod, Rivera and Pettite (who decided to come out of retirement to piss me off) is all a year older and in varying states of decline. Mark Teixeira also started to show some drop off last year. But even with that decline, the team still finished 2nd in runs scored and 3rd in runs allowed last year. They haven't lost anyone of significance on the offensive side, though I'd be shocked if Granderson performs as well as he did last year, and they have added 3 new starters that should be improvements on Freddy Garcia, second-half Bartolo Colon and A.J. Burnett. Hiroki Kuroda was a star for the Dodgers the last few years and though he should face some difficulties leaving a big park and coming to a stronger offensive league, I would expect him to slot perfectly behind Sabathia as the number 2 starter. Michael Pineda has experienced some troubles in spring training, but he is a 23-year-old, 6'8" work horse who can throw 95+; ask the Sox or Rays if they would like to have that person as their number 3 starter. Finally, the prodigal son returns. I have no idea what Pettite will be able to offer this club, but I know for a fact he is better than what the Sox can throw out at the back of their rotation.
A full Red Sox preview is in the works, so all I will say for now is this. The Red Sox finished second in the AL in runs last year and even with some regression from Ortiz, Ellsbury, and the short stop position, there is enough room for improvement in right, left, third and first (that's right, I'm predicting an even BETTER year from Gonzalez) that the offense should be about the same last year. The point I want to make, though, is about the back end of the rotation. With all the hand-wringing (that's a term I've seen "trained" journalists use) about the 4th and 5th starters, it's important to consider that last year's 4th and 5th starters were beyond awful; or below replacement level for any stat geeks reading this. According to
ESPN's Dave Schoenfield
(read the whole article for some serious optimism), in 64 starts by John Lackey, Kyle Weiland, Tim Wakefield and Erik Bedard, the team gave up 265 runs over 357 innings, or 6.67 runs per nine innings. A typical bad starter, AKA Daniel Bard and Felix Doubront, will give up around 5 or 5.5 runs per nine innings. Even if we use 5.5 runs per nine, that equals 218 runs for the year, 47 less than last year's 4 and 5 starters allowed. That work out to almost 5 extra wins just by having the 4th and 5th starters be bad rather than historically bad. This is a playoff team, I assure you.
I'm back and forth on the Rays. Some days I think their 9 deep rotation (yes, while the Red Sox can't figure out which reliever or minor leaguer will be the 4th starter, the Rays will send 2 above average major league pitchers to the pen and 2 others to AAA) will make them unstoppable over the marathon season. I also look at the core of their offense (Longoria, Joyce, Zobrist, Jennings, Upton) all between the ages of 24 and 30 with average to great speed and see an above average offense that does not need to score a ton of runs to win games. On other days I look at their bullpen led by 35 year olds Kyle Farnsworth and Joel Peralta and think that their is going to be a lot of late inning sadness for the 754 fans in Tampa. I also look at the "big" additions of Carlos Pena (.776 OPS last 2 years), Luke Scott (.703 OPS last year and Grade A crazy person) and Jose Molina (37 years old and never had more than 297 plate appearances in a season) to a lineup that really only has one sure thing in Evan Longoria, coming off his worst season as a pro, and think there will be a lot of frustrated starting pitchers in Tampa. So I am going to split the difference and say third place with 87 wins and miss the playoffs by a couple games.
Toronto is one of a seemingly high number of trendy sleeper teams this year (including the Royals, Nationals, Marlins, and Indians). They do have a potentially scary middle of the lineup with Jose Bautista, Adam Lind and Brett Lawrie surrounded by solid role players in Colby Rasmus, Yunel Escobar, J.P. Arencibia, Kelly Johnson and Edwin Encarnacion. But they had most of this roster in place last year. Sleeper teams, like the Rays in '08 and the Diamondbacks last year, tend to make huge, unexpected leaps with improved bullpens and improved defense. The Jays already finished last year with the 4th best defense in the AL according to Baseball-Reference, so there is not much room for improvement there. The bullpen had just the 9th best ERA. To that, they added Sergio Santos, Francisco Cordero and Darren Oliver, three pitchers who could post an ERA below 3. The problem there is that they also lost 4 pitchers from last year's bullpen, 3 of which were just as good as this trio in Frank Francisco, Octavio Dotel, and Mark Rzepczynski (no bull shit, I almost spelled that right without looking except I put the "c" after the first "z" instead of the second). I just don't see where this team takes another big step unless Lawrie goes bananas and fulfills his lofty fantasy baseball draft status (unlikely) and Rasmus reverts to the player he was projected to be a few years ago (more likely but still not enough). I think this is another year where they finish just over .500 and fall short of the playoffs. Next year though, watch out. They have a top 3 minor league system and are set up to be the Rays 2.0 (what term did we used to use before "2.0" to describe a newer version of something before the internet and computers started?). The Yanks and Sox are not going to be able to make signings like John Lackey and A.J. Burnett much longer.
Do I really need to write about the Orioles? Dan Duquette is back and the
cartoon bird
on the hat returns. The pitching is still a mess and formerly highly touted prospects Adam Jones, Matt Weiters and Nick Markakis have proven to be just below star level. For good teams, having 3 near-star players at key positions is huge. For a team that has missed the playoffs every years since 1997, you need probably two of those to actually be stars.
Player to Watch over 35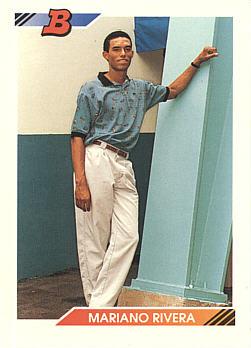 Mariano Rivera, RP, Yankees, 42 years old
Predicting the Yankees first AND giving them the player to watch over 35??? Ya, well the first one is inevitable and the second one is kinda forced by the fact that they have 6 guys on the team over 35. Plus, as Red Sox fans it is easy to not fully appreciate the brilliance of Mo. Here are some numbers on Rivera:
In his 15 years as a full time closer, he has AVERAGED 40 saves per season. Over that same time only 4 closers have averaged 40 saves per season over just 5 years: Trevor Hoffman, Francisco Rodriguez, Joe Nathan, and Robb Nen.
Since 2006, when he turned 36, Mo has given up 60 walks total, or 10 per season.
In 2008, at age 38, Mo posted a 12.35 strike out to walk ratio in 70 2/3 innings. This is the second best mark in baseball history for any pitcher with at least 70 innings. Dennis Eckersley blows him out of the water at an unthinkable 18.25 ratio, but still. Pretty damn impressive for the old man.
His lowest single season ERA was 3.15 in 2007. He still posted a 6.17 strike out to walk ratio, good for 46th best all time for pitchers with at least 70 innings.
In his 16 seasons as a full time reliever, he has just 5 seasons with an ERA above 2.00, and only the one above 3.00. Let that one sink in for a second. Jon (he no longer receives the "athan" from me) Papelbon has had 4 out of 7 seasons above 2.00.
Has the most top ten Cy Young finishes of any reliever (though no wins) since 1970 with 6. Dan Quisenberry, Goose Gossage, Mike Marshall and Bruce Sutter are second with 5 (Eck has 6 but 2 came as a starter).
The playoff stats have been beaten to death, and if my prediction comes true you are bound to hear them again this year. So until then, marvel in this man's brilliance even if you (like me) hate his friggin guts.
Y-Factor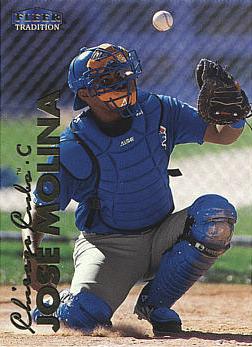 Jose Molina, C, Rays
Admittedly, among the 4 contenders in this division there are not a lot of starters that make you say, "him?" (Arrested Development reference for those in the know). Ya, the Red Sox shortstop options aren't great and the back of the rotation is suspect, but we went over the reasons for the 4th and 5th starters and I don't expect the shortstops to be a big downgrade over last year. Encarnacion and Johnson are candidates from the Jays, but both have upside in their games. The Yankees probably shouldn't be playing Jeter at short or Raul Ibanez at DH, but I don't see either as major atrocities. To me, the biggest "him?" of the 4 contenders has to be Rays' off-season pickup Jose Molina, he of the flying Molina brothers. At 37 years old, this will be his first season as a full-time starter. He is coming off his best season at age 36 in which he posted an OPS of .757, his only season above .681 in his career. His season high in home runs is 6; in walks is 15. The main reason, as far as I can tell, why Molina was brought in is a new dive into catcher's defensive statistics. The study, which is long over-due, done by
Max Marchi of Baseball Prospectus
looks at blocking pitches, controlling the running game, fielding balls and framing pitches (it's numbers heavy, but really interesting). In this, Molina is merely average at fielding and blocking pitches, but when you look at the running game and framing pitches he is way above average even in limited playing time. From these skills, he adds about 1 and a half to 2 wins to his team each year. With full playing time, the thought is that he might increase this. My thought is that with full playing time these stats will regress towards the mean and with his way below average bat, I don't see how this Molina is a positive for this team. With 6 teams (Yankees, Red Sox, Rays, Jays, Rangers, Angels) fighting for 3 playoff spots, every win will count. The Rays are clearly trying to exploit what might be an undervalued skill, but I think they are getting a little too cute this time by overlooking a properly valued skill, hitting.