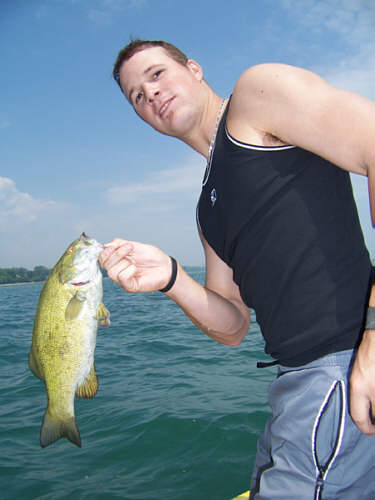 It Wasn't Meant To Be
Since the trade deadline is the time for wacky rumors and unfulfilled promises, let's start with the top 3 players traded at the deadline, all of whom the Red Sox (or at least the fans) had some interest in. I am talking about Ubaldo Jimenez, Carlos Beltran and Hunter Pence. First of all, there was no way the Sox could have topped any of the packages that Colorado, New York and Houston received for these players. Drew Pomeranz, Zach Wheeler and Jared Cosart are all projected to be number 1 or 2 starters in this league and all would have ranked as the Red Sox top prospect. The current top pitcher in the Red Sox system is Anthony Ranaudo and he is not nearly as well-regarded as these 3 guys. Colorado and Houston also each received a second prospect (Alex White and John Singleton, respectively) who would have ranked on par with Ranaudo and Will Middlebrooks. Add in the fact that I don't think Boston needed Beltran and Pence and I can go to sleep at night being ok with the fact that the Sox didn't get any of these players.
Gone Fishin'
With the impending news of Clay Buchholz being shut down for the season with a stress fracture in his back (how was this not picked up on the first x-ray!?!?!?!), Theo Epstein went out fishing for a pitcher to hopefully keep John Lackey's post-season involvement at a minimum. In an oddly complicated trade, Boston acquired Erik Bedard from the Seattle Mariners. In my trade deadline preview for starting pitchers I said this about Bedard: "Bedard and Liriano could be home runs for the Red Sox and totally attainable (especially once Seattle realizes they aren't contenders). Both come with major injury red flags, but both have also been Cy Young candidates in the not too distant past so both could make the playoff rotation even if all current starters return. Bedard is having the better season, but is currently on the DL." Despite his horrible start after returning from the DL, I like the pickup for the Red Sox. Even though he hasn't been healthy since 2006, he has always been effective when able to pitch. His strikeout to walk ratio over his career is 2.5 (very good) and even when he was pitching in Baltimore, and not the vast expanses of Seattle, he never allowed a lot of home runs. His health is a big gamble, but because he is a free agent after this year, we only have to hope for his health through October. If his body holds up, he should be just as effective as Buchholz would have been. Josh Fields, a recent first round pick, was also picked up in the deal, but he is a 25 year old reliever in AAA and walking 1 guy per inning so I don't think he'll see Fenway any time soon.
Farewell Youngins
Of course whenever you get something in this league you have to give something up, and I feel like the Sox may have given up a little too much. I doubt that anybody they traded will ever be Jeff Bagwell or even a starter in the majors, but they still gave up 4 interesting prospects and it seems like 4 is too many for this type of player*. If Bedard helps the Sox win a World Series then I don't care what these guys turn into, but if the team falls short of the ultimate goal and only one of these guys becomes a big league regular then it was a bad deal. The most highly regarded player of the group is catcher
Tim Federowicz
**. Known for his strong defensive skills, he is posting a modest .745 On Base Plus Slugging (OPS) in AA at 23 years old. It seems like he would never hit enough to be a starting catcher, but in the future he could make a great defensive replacement for one of the two young catchers currently ahead of him on the depth chart, Ryan Lavarnway or Jarrod Saltalamacchia.
Stephen Fife
is a big right handed pitcher having some success at AA this year. However, he is already 24, he hasn't been able strike people out at higher levels and he is repeating AA, a sign of a prospect who is not all that good.
Juan Rodriguez
is very tall and throws very hard. He also throws very wildly. He is striking out 13.4 batters per 9 innings this year so he should have some value, but at best he is a middle reliever. Finally,
Chih-Hsien Chiang
is a 23-year-old outfielder repeating AA, but he is absolutely murderizing the league (1.050 OPS this year). While I cautioned before about repeating a league and having success, Chiangs success is so overwhelming that I have to take notice. I would say he has the most potential to be a starter in the big leagues.
*According to several sources, Federowicz, Fife and Chiang all would have been exposed to the Rule V draft this off-season unless added to the 40-man roster so it's possible they would have been lost for nothing.
A Head Scratcher
The day before the Bedard trade, the Red Sox acquired utility man Mike Aviles from the Kansas City Royals for utility man Yamaico Navarro (and minor-leaguer Kendal Volz). It appears that Aviles was picked up because he can play short stop, a position that could be weak if Jed Lowrie doesn't return to form, and because he can contribute more now than Navarro can. The thing is, I'm not so sure either of these two reasons is actually true. Aviles can play shortstop, but so can Navarro and it appears neither does it very well. If Lowrie can't return to health and Marco Scutaro continues to play with his head up his ass then I don't think Aviles would handle the job any better than Navarro would have. In addition, I don't think Aviles is necessarily a better bet for current performance than Navarro. This season their OPS are similar (Aviles at .656 and Navarro at .626) and both have been unlucky with very low batting averages on balls in play so you could expect both to perform better down the stretch. Aviles has had success at the big league level, but Navarro has had good success at AAA so he has a chance to offer similar production to Aviles. The big reason I don't like this trade is that Aviles is 30 and under team control for 3 more years and Navarro is 23 and under control for 5 more years. I don't think the difference in current production or potential playing time this season is large enough to warrant making this trade.
What's Next?
Yes. Next. Despite July 31
st
being the "Trade Deadline", deals can happen up until September 1
st
for players who can play on the post-season roster (
here is a good run-down
on how that works). I would expect Theo and the gang to make another move or two during August, probably for a right handed outfielder and a bullpen arm. I was surprised they didn't address the bullpen in a deal, but the price in money (Francisco Rodriguez) and players (Koji Uehara and Mike Adams) was a little too high for the top arms. Also, the Sox bullpen has been really good for a while now with strong contributions beyond Papelbon and Bard from Dan Wheeler, Matt Albers, Franklin Morales and Alfredo Aceves. Still, I think the team will add someone from the Oakland pen and possibly one of Oakland's bats.
Oh yeah...
I couldn't write a whole post about the Red Sox trade deadline without mentioning the Yankees. The team with unlimited resources and a much better farm system than the Red Sox was unable to complete even one trade despite a very flawed rotation and injured bullpen and lineup. As potentially nerve-wracking as the Red Sox rotation may be in October, I would take Bedard and possibly even Lackey over any starter the Yankees have not named C.C. Sabathia. Add in the injury to Alex Rodriguez and the ineffectiveness from Derek Jeter and Jorge Posada and the Yankees are looking mighty vulnerable. If they have to play the Rangers in the first round, as it stands right now, I would be pretty surprised to see the Bombers prevail (thought the Rangers scare the shit out of me right now, so it may help to root for the pinstripes in round 1). It's a goooooood time to be a Red Sox fan.