I already commented on each of these teams in my divisional previews. I think the Phillies pitching will slightly edge out the Reds hitting and then of course go on to terrorize the NL Division winners in the Playoffs. This team is much better suited for October than for April-September because of their top end pitching and lack of depth. I really am excited to see how this rotation turns out. Though I want the Braves to win the East, I love seeing history made so I am definitely pulling for the health and performance of each of the four aces. While I think pitching wins mean precisely dick, there would be something aesthetically pleasing about seeing each guy with 20 wins. For comparison, the Atlanta rotations of the 90s, which I feel represented the best foursomes ever, produced just 7 20 win seasons (Tom Glavine had 4 of them), with only one season (1993, the best for the top four) of multiple 20 game winners.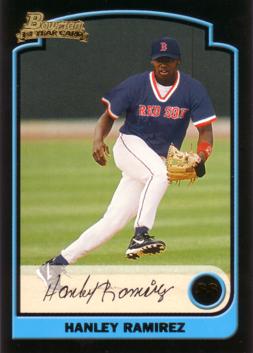 Beckett and Lowell got us a trophy...Ugh
Hanley Ramirez, SS, Florida Marlins
The predictions game is one with very few success stories. Picking an MVP before the season begins is probably the most foolhardy errand in the game. With Division winners, Rookies of the Year and Cy Young Award winners, one can make reasonable projections of how a player or team will do, and with the improving knowledge of the BWAA, we can pretty much assume the awards will go to the actual best rookie or pitcher. Unfortunately, the MVP comes with that pesky middle word that nobody can seem to agree on: Value. It is this word, Value, that leads us to MVP winners like Andre Dawson and his .328 OBP, Pudge Rodriguez in a season where Pedro Martinez pitched better than anyone has pitched ever, Justin Morneau over Jeter and Mauer, Dennis Eckersley and his 80 innings and even our own Dustin Pedroia winning one as much for his height and filthy mouth as for his performance. As you can see, it is hard enough to predict the award ONCE THE SEASON IS OVER so it is next to impossible to predict it in April.
For the hell of it, Hanley Ramirez is my best guess for 2011 NL MVP. First, I expect a bounce back from Hanley this year. Hanley had not recorded a season of below 5.6 WAR since his rookie year until 2010 and I do not see why a 28 year old freak athlete would all of a sudden be on the decline. Looking at his numbers, his biggest drop off was in his Line Drive and Fly Ball percentage, BABIP and also in his defense. It's typically not a good idea to play psychologist but I get the impression that he was not 100% invested in last season, specifically because of some disagreements with former manager Fredi Gonzalez. This could have led to a worsened plate approach producing more ground balls and laziness on his previously improving defense. I am going to predict a 30/30 season with a batting average that will challenge for the league lead.
In addition, I think Hanley could fit into a pretty nifty narrative, which often seems to be more important than actual performance. The following could be written on his MVP Plaque: "After a down 2010, Hanley Ramirez re-dedicated himself to the game of baseball, putting up his strongest season since 2008. 'HanRam', as he is known by his peers, kept a young Marlins club in contention all season battling the juggernaut Phillies and equally surprising Braves for a playoff spot until the final week of the season. 'Hanley is simply the most dynamic player in baseball,' manager Edwin Rodriguez gushed. 'Without his infectious attitude and incredible ability, we'd be more irrelevant than Gloria Estefan.'"
Honorable mention: Albert Pujols, Troy Tulowitzki, Joey Votto, Matt Kemp, Roy Halladay, Ryan Howard, Ryan Braun, Buster Posey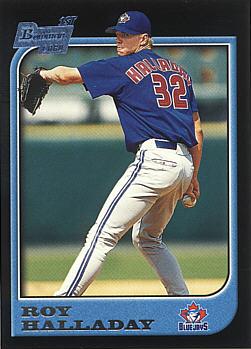 Roy Halladay, RHP, Philadelphia Phillies
This one is pretty easy. Roy Halladay is the best pitcher in baseball. I think the other 3 aces will falter a bit and Halladay will be seen as the "steadying force".
Honorable mention: Tim Lincecum, Clayton Kershaw, Chris Carpenter, Tommy Hanson, Cliff Lee, Yovani Gallardo, Ubaldo Jimenez, Matt Garza, Matt Cain
Brandon Belt, 1B, San Francisco Giants
This one seems like it's over before it started. As soon as Belt made the World Champion Giants' roster coming out of Spring Training, I knew we had a media darling on our hands. Just 5 days into the season and Buster Olney (http://insider.espn.go.com/mlb/blog?name=olney_buster&id=6289324) is already speaking of how great he is fitting into the clubhouse and how much respect he is generating. Old baseball writers love shit like that. Add in that he should have a pretty good season and his only real competition looks to be from Craig Kimbrel and Freddie Freeman of the Braves and I think Belt is the clear leader in the clubhouse.
Honorable mention: Freeman, Kimbrel, Mike Minor, Domonic Brown, Aroldis Chapman, Brad Emaus
If my division predictions hold true, the Chicago Cubs will win the NL Central without a clear MVP, Cy Young or Rookie of the Year candidate. So how will the media possibly reward the Lovable Losers? By handing their new manager the Manager of the Year award. Quade shed the interim tag this offseason after taking over for Crazy Lou Piniella last season. If the Cubs leap past the more commonly favored Reds, Cardinals and Brewers, it will be easy for writers to point to the more relaxed stylings of Mr. Quade as the key catalyst. So what does Quade have going for him in this nearly impossible to predict award race?
Taking over for a legend? Check.
Surprising contention? Check.
No MAJOR off-season additions and little roster overhaul? Check.
Struggling veterans with potential bounce back seasons? Check.
Strong bullpen leading to strong record in close games? Check.
Of course, every single one of these points are moot if the team doesn't win the division. Seeing as how my only friend who is a Cubs fan doesn't even think this will happen, this will probably turn out to be my worst prediction ever.
Honorable mention: Fredi Gonzalez (see Quade, Mike), Don Mattingly (see Quade, Mike), Tony LaRussa, Edwin Rodriguez, Dusty Baker.
No chance: Charlie Manuel (If the Phillies win it will be credited to the pitching and Ruben Amaro. If they don't make the playoffs, Charlie Manuel may be the fall guy)